Chief Information Officer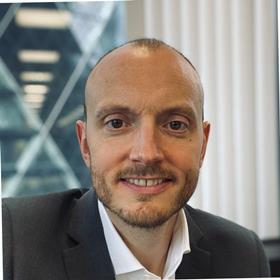 I am an experienced Business Transformation Programme lead and Technology Service Owner within the Financial Services Industry with a focus on Investment Management and Fund Services.

Transferable skills, knowledge, experience and personal characteristics:
• Experienced in multiple Project Delivery Frameworks across Waterfall (inc. Prince2, PMP) & Agile (Scrum) methodologies with the ability to adapt & deliver within proprietary frameworks.
• Experienced leader working within ITIL Service Management organisations.
• Excellent direct & matrix team management skills with experience of managing Business and Technology functions across multiple locations within Europe, Asia and North America.
• Proven ability of successfully delivering complex programmes & projects with multiple touch points across lines of business, technologies & clients.
• Strong influencing skills demonstrated through complex programme delivery and new process innovation.
• Proven experience of managing multiple Technology vendors and applications across support, maintenance, research, development with an acknowledged ability to deliver an excellent client experience.
• Business aligned, which ensures a culture of 'knowing the client'.
• Ability to challenge the detail whilst ensuring teams deliver in line with strategic direction.
• Strong communication skills ensuring clarity with and management of stake holders.
Current Role
Company Name: Aviva Investors
Job Title: Chief Information Officer
Start Date: February 2022
Company Industry: Investment Management
Location: London, England, United Kingdom
Welcome to Aviva Investors. The global asset manager that chooses integration.
The future is full of questions. Only by working closely with our clients can we find the answers. That's why we integrate our whole business around our clients – their goals, their values and the experience they have when they work with us.
That's why we start by listening closely and understanding their investment aspirations and concerns – from low prospective investment returns, to highly correlated asset prices; from the prospect of rising global interest rates, to the challenges and opportunities of market volatility. Through our vast collective industry experience, we've been through every market cycle, making us better prepared for the next one.
Inspired by our deep client insight, we build solutions that aim to defy uncertainty, answering the questions that keep our clients awake at night. From large institutional investors to individuals saving for retirement, we work together to deliver meaningful outcomes, now and over the long run.
That's why we work hard to join the dots across asset classes to find the best investment ideas; why we break down barriers so our teams can connect seamlessly; and why we manage risk with discipline and rigour. By working in partnership, we bring components together in new ways to ensure our clients get the very best of our collective expertise with every investment.
Previous Company:
Company Name: Aviva Investors
Job Title: Head of IT Service Delivery & Change
Start Date: August 2019