Chief Information Officer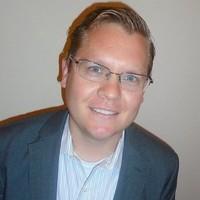 Award winning (Information Week Top 500 2010) Information Technology Executive with experience in strategic planning, project management, network operations, and software development. Collaborated with end users to re-engineer current processes and implemented Project Management Office (PMO) group. PMP (Project Management Professional) with proven successes in exceptional planning, team building, communications, and problem resolution. Focused and committed to obtaining quality results with business benefits.
Current Role
Company Name: Outreach Health Services
Job Title: Chief Information Officer
Start Date: January 2022
Company Industry: Hospital & Health Care
Location: Dallas-Fort Worth Metroplex
Outreach is a health solutions company providing innovative programs to support people in their own homes, improve health outcomes, and lower the cost curve. Outreach, based in Dallas, Texas, is a fast-growing company with over 7,000 employees, operations in 5 states, and over 34 branch offices.
Previous Role:
Company Name: Crossroads Treatment Centers
Job Title: Vice President of Information Technology and Security Officer
Start Date: February 2021