Chief Information Officer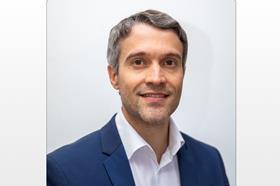 Passionate about transformation and change management, I am focused on "business" and operationnal effectiveness. Favoring hands-on approches, I care for opportunities to make a change for the company, through organisation, processes and tools.
Current Role
Company Name: Worldline
Job Title: Chief Information Officer
Start Date: March 2022
Company Industry: Information Technology & Services
Location: Greater Paris Metropolitan Region
Worldline is the European leader in digital payments and #4 worldwide. Our technology provides the trusted infrastructure for millions of people, businesses, and institutions around the world. Powered by over 20,000 employees in more than 50 countries, we provide our clients with sustainable, trusted and secure solutions across the payment value chain. Sustainability is central to Worldline's business model. We were the first company in the payment industry to neutralize its CO² emissions, and our Platinum ranking from EcoVadis positions us among the top 1% of the most sustainable companies across all industries.
Previous Company:
Company Name: Worldline
Job Title: Deputy Chief Information Officer
Start Date: November 2020