Chief Information Security Officer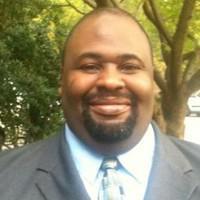 Cyber Security Professional with the education, certifications and experience to lead teams in policy implementation, risk assessment and technological mitigation of threats that face complex computing environments.
Current Role
Company Name: Health Resources and Services Administration (HRSAgov), HHS
Job Title: Chief Information Security Officer
Start Date: June 2022
Company Industry: Government Administration
Location: Germantown, Maryland, United States
HRSA programs provide health care to people who are geographically isolated, economically, or medically vulnerable. This includes people living with HIV/AIDS, pregnant women, mothers, and their families, and those otherwise unable to access high quality health care. HRSA also supports access to health care in rural areas, the training of health professionals, the distribution of providers to areas where they are needed most, and improvements in health care delivery. In addition, HRSA oversees organ, bone marrow, and cord blood donation. It compensates individuals harmed by vaccination, and maintains databases that flag providers with a record of health care malpractice, waste, fraud, and abuse for federal, state, and local use.
Previous Company:
Company Name: Health Resources and Services Administration (HRSAgov), HHS
Job Title: Deputy Chief Information Security Officer
Start Date: August 2020