Chief Information Officer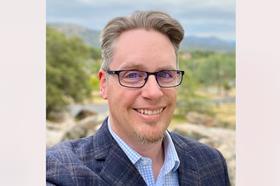 Dedicated higher education IT professional and technologist with 20+ years of progressive experience managing technology and teams to achieve organizational goals. Eager to lead an IT organization that enables the institutional mission and partners strategically across campus to improve outcomes and bolster student success. Long-term Central Valley resident passionate about the power of education to transform our economies and address systemic inequities.
Current Role
Company Name: University of California, Merced
Job Title: Chief Information Officer
Start Date: March 2022
Company Industry: Higher Education
Location: Merced, California, United States
UC Merced opened Sept. 5, 2005, as the newest campus in the University of California system and the first American research university of the 21st century. The University of California, Merced, has been designated a "doctoral-granting university with higher research activity" — or R2, the second-highest classification for American research universities — in its first appearance on the highly cited Carnegie Classification of Institutions of Higher Education. Situated near Yosemite National Park, the campus significantly expands access to the UC system for students throughout the state, with a special mission to increase college-going rates among students in the San Joaquin Valley. It also serves as a major base of advanced research, a model of sustainable design and construction, and a stimulus to economic growth and diversification throughout the region.
Previous Role:
Company Name: University of California, Merced
Job Title: Deputy Chief Information Officer
Start Date: July 2016