Group Chief Information Security Officer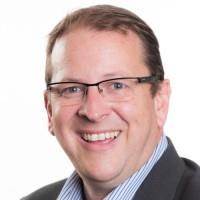 I am an experienced Enterprise Architect with experience of Solution and Technical Architecture. A background in application and database development, business analysis and the design and development of complex integration systems means that I have a complete understanding of the life-cycle of project delivery, post implementation support and customer engagement.
I have extensive experience working at all levels of an organisation to understand, develop and communicate architectural needs and direction; working independently or in teams; including presenting at CxO level and below. I have a reputation for building good relationships with all those I work with.
I have been involved with the creation and establishment of an EA and Strategy function within a large multinational organisation and the introduction of modelling tools to support it.
This involved establishing governance practices, creating blueprints, roadmaps, document templates and helping to define the meta model for the organisation to store information in the modelling tool.
I have an interest in Cyber Security and am currently studying for an MSc in Advanced Security and Digital Forensics with Edinburgh Napier University, so far during this course I have gained experience with Intrusion Detection systems, host and wireless security and cryptography.
Current Role
Company Name: OCS Group UK
Job Title: Group Chief Information Security Officer
Start Date: January 2022
Company Industry: Facilities Services
Location: West Midlands, England, United Kingdom
OCS is the largest family owned facilities management services company in the world, with over 72,000 employees. From getting passengers to their flights on time at the world's busiest airports, to keeping lights on in offices large and small, we are trusted by over 20,000 clients around the globe to provide 70 internationally accredited essential and sustainable facilities management services, 24 hours a day.
Previous Role:
Company Name: OCS Group UK
Job Title: Group Enterprise Architect and Head of Architecture
Start Date: August 2019