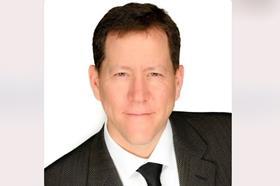 As an IT leader in the financial services industry, I'm best known for taking on steep challenges. I'm excited about operational excellence, and I've been successful at streamlining infrastructure capacity to save cost/drive productivity and launching successful enterprise technology architecture initiatives. Other areas of success include building new products with leading-edge technology solutions in a global environment, partnering with clients to develop and execute strategy, plans, and budgets, and developing high-performance teams to deliver world-class technology solutions. I'm always eager to exchange knowledge and network with others who share my interests.
Current Role
Company Name: Mutual of America Financial Group
Job Title: Chief Technology Officer
Start Date: March 2022
Company Industry: Financial Services
Location: New York City Metropolitan Area
Mutual of America has specialized in providing retirement products and related services to organizations and their employees, as well as individuals, for over 70 years. As a mutual company, we do not have stockholders and are not publicly traded. We operate solely for the benefit of our customers, managing the Company for their long-term interest, rather than for the short-term demands of stockholders.
Previous Role:
Company Name: Mutual of America Financial Group
Job Title: Senior Vice President - Chief Technology Officer
Start Date: October 2019