Chief Data & Analytics Officer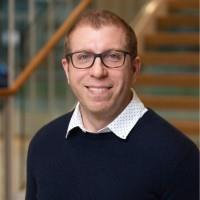 Data and analytics professional with deep technical expertise focused on delivering innovative, scalable, and customer-focused solutions. Passionate about growing, developing, and guiding high-performing teams. Tackling big-picture problems by pairing strategic thinking and results-focused execution.
Current Role
Company Name: Toyota North America
Job Title: Chief Data & Analytics Officer
Start Date: January 2022
Company Industry: Automotive
Location: Dallas-Fort Worth Metroplex
At Toyota, we work hard to create some of the highest quality vehicles on the road. But there is more to our story. We're also finding innovative ways to advance society with cutting edge technology, and our commitment to creating a positive impact on people, local communities, and the environment.
Previous Role:
Company Name: Toyota North America
Job Title: Vice President, Data & Analytics
Start Date: January 2021