Senior Vice President, Chief Compliance Officer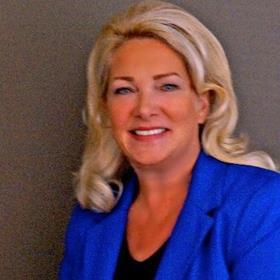 I am a Financial Operations Leader with extensive experience within the financial services industry, banking and non-profit arenas. I have a successful history of management, directing operations, fostering growth, building partnerships and driving for quality results. I'm highly skilled in operational/financial risk analysis, project management, cost control and regulatory compliance. I've developed a strong reputation for having the unique ability to usher change and protect the company while providing a great customer experience. My leadership style is results-oriented, geared toward achieving high level qualitative and quantitative outcomes. Thus, I ensure that there is a clear objective in order to achieve goals. I welcome challenge and am highly adept at conflict resolution and resolving complex issues. Colleagues would agree that I have outstanding strength in cross-functional collaboration and coaching/mentoring for success. Specialties: Financial Leadership, Strategic Administration, Research/Remediation/Problem Solving, Planning/Analysis/Reporting, Organizational Development, Process Improvement, Risk Management, Project Management, Audit, Root Cause Analysis, Cost Control, Fraud Prevention, Fund raising, Team Building, Mentoring/Coaching, Recruiting/Training, Facilitating/Presenting, Conflict resolution.
Current Role
Company Name: Johnson Financial Group
Job Title: Senior Vice President, Chief Compliance Officer
Start Date: June 2022
Company Industry: Financial Services
Location: Greater Milwaukee
The Johnson Financial Group family is proud to offer a comprehensive suite of banking, wealth and insurance services. Johnson Financial Group provides:
• full line of banking services including wealth, mortgage, leasing, consumer and commercial banking through over 30 locations in Wisconsin and Minnesota.
• management services for individuals, families and commercial pilots, and institutional advisory services for public and private foundations and endowments.
• insurance services through a leading national, independent insurance agency, including a wide array of employee benefit, commercial and personal insurance solutions.
Previous Role:
Company Name: Johnson Financial Group
Job Title: Vice President, Chief Compliance Officer, Johnson Financial Group
Start Date: October 2019