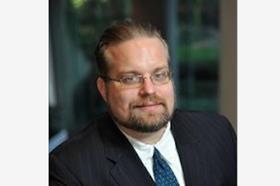 An attorney with a proven history of successfully handling complex technology transactions. Significant experience counseling clients with regard to the legal and business issues related to technology transactions, minimizing risks and potential liability when negotiating and drafting complex technology contracts, and communicating complex technical concepts to a non-technical audience.
Current Role
Company Name: Acuity Brands
Job Title: Chief Privacy Officer
Start Date: March 2022
Company Industry: Electrical & Electronic Manufacturing
Location: Avondale Estates, Georgia, United States
Acuity Brands, Inc. is a market-leading industrial technology company. We use technology to solve problems in spaces and light. Through our two business segments, Acuity Brands Lighting and Controls ("ABL") and the Intelligent Spaces Group ("ISG"), we design, manufacture, and bring to market products and services that make a valuable difference in people's lives. We achieve growth through the development of innovative new products and services, including lighting, lighting controls, building management systems, and location-aware applications.
Previous Role:
Company Name: Acuity Brands
Job Title: Technology & Commercial Transactions Counsel
Start Date: October 2015