Chief Information Security Officer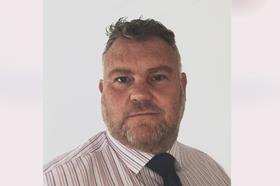 Mike is now the Chief Information Security Officer at Provident Financial Group - Provident HC & Satsuma.
Current Role
Company Name: Provident Financial Group - Provident HC & Satsuma
Job Title: Chief Information Security Officer
Start Date: March 2022
Company Industry: Financial Services
Location: Bradford, England, United Kingdom
We, PFG, (Provident Financial Group) are a FTSE 250 company - listed on the London Stock Exchange since 1962. Our vision is to be the first choice provider for the 14 million UK adults who are financially underserved by mainstream credit companies. To do this, we're becoming a specialist bank providing mid-cost credit products to customers in the UK. We're able to do this, because we're a unified Group of interconnected divisions and products, pulling on our collective strength to continue to be the champion for 'the underserved' in the UK. We lend responsibly and act responsibly by making affordability a key part of our decisioning, so customers are better able to manage their loans and their repayments.
Previous Company:
Company Name: Provident Financial Group - Provident HC & Satsuma
Job Title: Chief Information Security Officer
Start Date: July 2018