Global Chief Information Officer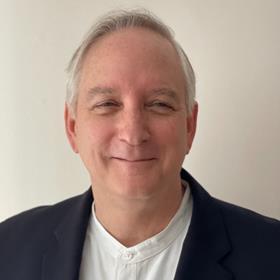 High-energy leader that builds high-performing teams and specializes in standing-up transformation centers capable of accelerating and sustaining change. Astute in helping organizations make the journey through to successful transformations by focusing as much on cultural transformation and the importance of developing talent infrastructure as the key to sustaining transformation. Currently leading digital business transformation at FIS within the Global Chief Technology Digital Office as the IT Group Executive for Tech Next. Formally, the Senior Vice President, Director of Cloud and Infrastructure Engineering at Comerica Bank, which included the leadership of Technology Transformation and the creation of the Digital Business Transformation Office. Leader with executive experience in IT, Finance (Chief Financial Officer), Operations (Chief Operations Officer) and Director positions in Marketing, Merchandising, and Operations across retail, telecommunications, business to business and financial sectors. Entrepreneur with experience in five start-ups over two-decades.
Current Role
Company Name: ACS Solutions
Job Title: Global Chief Information Officer
Start Date: June 2022
Company Industry: Information Technology & Services
Location: Holly, Michigan, United States
ACS Solutions is a leading global information technology, consulting, and business solutions company. Since 1998, we have been a trusted partner to customers worldwide in their IT transformation journey. Our extensive experience serving many industries is powered by a passion for innovation and delivered by our world-class employees and consultants. This enables our clients to grow and run their businesses more efficiently and drives exceptional results. Headquartered in Atlanta, ACS Solutions has grown to be over $1.7 Billion in revenue with more than 27,000+ employees and consultants worldwide. We have consistently ranked as one of the fastest-growing companies in the State of Georgia and are recognized globally. A guiding principle is giving back to our communities around the world where we live and operate. At ACS Solutions, we grow your business with you and grow our communities.
Previous Company:
Company Name: FIS
Job Title: FIS IT Group Executive - Global Chief Technology Digital Office - Tech Next Transformation Center
Start Date: June 2021