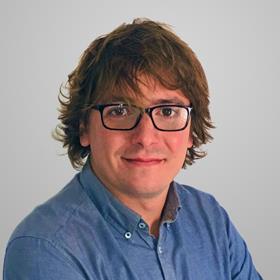 System architect and IT leader. Now I'm focused on cloud solutions in order to create the best systems architecture for mid and large business. I understand complex business problems and guide the path to design, implement, maintain and improve high available and scalable infrastructures. I've confronted a lot of technical challenges for my clients during my period at Alt17, which has gained me a lot of experience with different approaches using main cloud providers and development frameworks. But also, my experience in business management makes me able to accompany in the strategic direction with a solid base of technical knowledge. That transversality is for sure my strongest point.

I use my communication skills to keep teams productive and collaborative. I have (and need) a very good level of autonomy and I'm hungry to join multidisciplinar teams with disruptive and sustainable projects. Naturally curious, I'm very interested in technologies related with machine learning and computer vision.
Current Role
Company Name: SIMON
Job Title: Chief Data Officer
Start Date: February 2022
Company Industry: Electrical & Electronic Manufacturing
Location: Greater Barcelona Metropolitan Area
Awarded the National Design Award by the Spanish Ministry of Economy and Enterprise on its 100th anniversary, SIMON remains committed to the design and technical innovation of small devices, born out of 100 years of experience creating different interfaces around the world. Thanks to the efforts of thousands of people, SIMON is the head of an industrial group that leads the Spanish market in low-voltage electrical components and holds a notable position in the global market. Their portfolio of products ranges from collections of switches and sockets to workstation connectivity, control systems, electric vehicle charging and interior, exterior and street lighting. The SIMON Group team is made up of 4,000 people around the world, with facilities in 16 countries, 10 of which have production centres, and a turnover of €338M.
SIMON offers users the possibility to create spaces and atmospheres that they can touch, see, hear and feel. Unique sensations at your fingertips.
Previous Role:
Company Name: SIMON
Job Title: Software Area Manager
Start Date: April 2021