Chief Information Security Officer (CISO), North America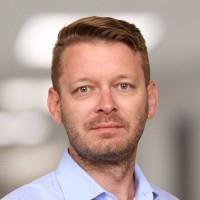 Proven leadership in working with diverse departmental groups to solve big problems. Communicating the "why" and the impacts to show value to the business. Working with breaking technologies such as AWS Gov Cloud & Microsoft Azure along with implementing the latest technology from Cisco, Palo Alto and other industry leaders in a hybrid cloud environment.
20 years of architecting the best solutions based upon cost, businesses value and delivery to help decrease business risks. Years of experience delivering and maintaining business-critical government compliance for both the manufacturing and defense industries
Current Role
Company Name: Generali Global Assistance
Job Title: Chief Information Security Officer (CISO), North America
Start Date: January 2022
Location: San Diego County, California, United States
Generali Global Assistance (GGA) is a leading brand comprised of Travel Insurance & Assistance, Medical Risk & Home Care Management, Identity & Cyber Protection, as well as other care services. GGA is part of the Generali® Group, which for over 190 years has provided peace of mind to its clients and their customers and is now supported by more than 72,000 employees worldwide.
Previous Role:
Company Name: Generali Global Assistance
Job Title: Information Security Architect
Start Date: November 2020