Chief Information Security Officer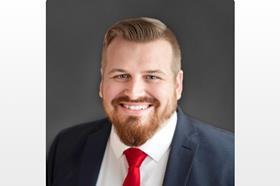 As a security leader, I am dedicated to creating and developing a business focused security organization. Information security is as important as ever, but solutions that begin with a large budget should instead be rooted in a blend of people and processes. My niche lies in creating a dynamic security environment that focuses on business operations support through personnel development, process efficiencies, and selective use of automation. There are simply not enough qualified cyber professionals to satisfy the surging industry demand. I have chosen to fill to this gap by automating repetitive or redundant processes while inspiring and coaching young professionals toward the skills of the future. I take great pride in watching my team learn and grow, gaining the confidence that comes with mastering a craft.
Current Role
Company Name: The University of Kansas Health System
Job Title: Chief Information Security Officer
Start Date: March 2022
Company Industry: Hospital & Health Care
Location: Kansas City Metropolitan Area
The University of Kansas Health System in Kansas City is a world-class academic medical center and destination for complex care and diagnosis. We offer more options for patients with serious conditions because of our expertise and leadership in medical research and education. Our physicians are researchers and educators expanding the boundaries of medical knowledge. Their major breakthroughs lead to the life-changing treatments and technologies of the future. Our hospital has a national reputation for doing things right, and we are rated among the country's top hospitals in quality and the patient experience.
Previous Company:
Company Name: The University of Kansas Health System
Job Title: Director of Cybersecurity
Start Date: July 2021