Chief Information Security & Enterprise Risk Officer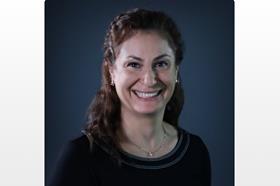 Information Security leader with expertise in application and network security foundations and principals. Solid understanding of information security methodologies and best practices as they support business objectives. Results driven, with proven ability to build and deliver best in class security solutions. Passionate leader with extensive management experience including building and motivating individuals to maximize growth and overall productivity. Author of industry recognized books and publications in the field of Information Security.
Current Role
Company Name: Aventiv Technologies
Job Title: Chief Information Security & Enterprise Risk Officer
Start Date: March 2022
Company Industry: Information Technology & Services
Location: Dallas-Fort Worth Metroplex
Aventiv Technologies is a diversified technology company that provides innovative solutions to customers in the corrections and government services sectors. Aventiv is the parent company to Securus Technologies and AllPaid, leading providers of innovative products and services. The collective power of these unified organizations deliver superior value and service to all of our customers nationwide. We believe society improves when modern standards of simplicity are integrated with the highest demands of security. That's why we apply technology solutions to make complex connections more secure and more convenient than ever before.
Previous Role:
Company Name: Aventiv Technologies
Job Title: CISO
Start Date: June 2019