Second Vice President and Chief Risk Officer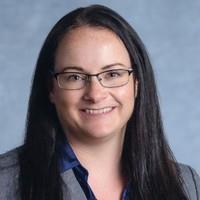 As the Assistant Chief Risk Officer at Securian Financial, I oversee our financial risk management while providing support to our operational and strategic risk functions. I lead a fabulous team of associates responsible for financial risk management, ALM, capital management, ERM governance, and risk reporting. I have a passion for people and get energized by leading my team and actively supporting Diversity & Inclusion initiatives.
Current Role
Company Name: Securian Financial
Job Title: Second Vice President and Chief Risk Officer
Start Date: January 2022
Company Industry: Financial Services
Location: St Paul, Minnesota, United States
At Securian Financial, we're here for family. And we're here because of it. We're guided by our purpose: helping customers build secure tomorrows. Since 1880, we've been building a uniquely diversified company that has outlasted economic ups and downs while staying true to our customers. We're committed to the markets we serve, providing insurance, investment and retirement solutions that give families the confidence to focus on what's truly valuable: banking memories with those who matter most.
Previous Role:
Company Name: Securian Financial
Job Title: Assistant Chief Risk Officer
Start Date: October 2018