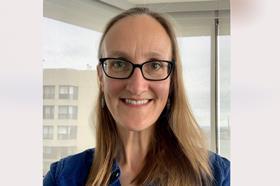 Energetic, driven and emotionally intelligent senior leader with 19 years experience as a qualified actuary, with focus to GI (P&C) through enterprise risk management, transformation, data science, capital management and Solvency II, built on a foundation of reserving and accounting, across both UK and Canadian markets. Passionate about innovation in insurance as well as mentoring and inspiring others to achieve their potential: we are what we do, and I choose to do as much as I can!
Current Role
Company Name: Aviva
Job Title: Chief Risk Officer
Start Date: March 2022
Company Industry: Financial Services
Location: United Kingdom
Aviva is nothing without our people. Living up to our purpose to be with you today for a better tomorrow applies to those we work with just as much as it does to our customers. We want Aviva to be a place where people can be themselves, and we want our workforce to reflect the customers and communities we serve. This means offering market-leading benefits and challenging ourselves to do more to build a workplace – and society – that works for all.
Previous Role:
Company Name: Aviva Canada
Job Title: Chief Risk Officer
Start Date: May 2020