Executive Vice President & Chief Information Officer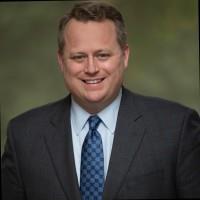 Experienced healthcare information technology executive with 20+ years experience designing, proposing, delivering, and managing healthcare information technology solutions. Visionary leader adept at connecting work at all levels to desired strategic outcomes and practical deliverables.
Current Role
Company Name: Children's National Hospital
Job Title: Executive Vice President & Chief Information Officer
Start Date: January 2022
Company Industry: Hospital & Health Care
Location: Washington, District of Columbia, United States
Children's National Hospital, based in Washington, D.C., celebrates 150 years of pediatric care, research and commitment to community. Volunteers opened the hospital in 1870 with 12 beds for children displaced after the Civil War. Today, 150 years stronger, it is among the nation's top 10 children's hospitals. It is ranked No.1 for newborn care for the fifth straight year and ranked in all specialties evaluated by U.S. News & World Report. Children's National is transforming pediatric medicine for all children. In 2021, the Children's National Research & Innovation Campus opened, the first in the nation dedicated to pediatric research. Children's National has been designated three times in a row as a Magnet® hospital, demonstrating the highest standards of nursing and patient care delivery. This pediatric academic health system offers expert care through a convenient, community-based primary care network and specialty care locations in the D.C. metropolitan area, including Maryland and Virginia. Children's National is home to the Children's National Research Institute and Sheikh Zayed Institute for Pediatric Surgical Innovation and is the nation's seventh-highest NIH-funded children's hospital. It is recognized for its expertise and innovation in pediatric care and as a strong voice for children through advocacy at the local, regional and national levels.
Previous Role:
Company Name: Children's National Hospital
Job Title: Vice President & Chief Information Officer
Start Date: July 2019