Chief Risk and Audit Officer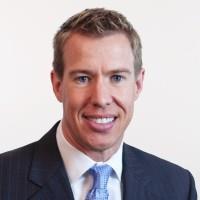 Matt has worked with Invesco since 2009, and has now become the Chief Risk and Audit Officer for the company.
Current Role
Company Name: Invesco Ltd.
Job Title: Chief Risk and Audit Officer
Start Date: January 2022
Company Industry: Investment Management
Location: Houston, Texas, United States
Invesco is an independent global investment management firm dedicated to delivering an investment experience that helps people get more out of life. Great ideas transcend borders at Invesco. With 8,000+ employees worldwide and an on-the-ground presence in 25 countries, we're driven by a pure focus on investment, broad diversity of thought across our organization, and a passion to exceed. If you're looking for challenging work, smart colleagues, and a global employer with a high-performance culture, we invite you to explore your potential at Invesco.
Previous Role:
Company Name: Invesco Ltd.
Job Title: Global Head of Internal Audit
Start Date: 2015