Chief Medical Information Officer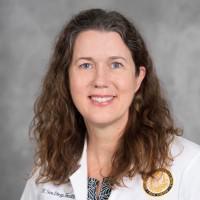 Marlene is now the Chief Medical Information Officer at UC San Diego Health.
Current Role
Company Name: UC San Diego Health
Job Title: Chief Medical Information Officer
Start Date: June 2022
Company Industry: Hospital & Health Care
Location: San Diego County, California, United States
UC San Diego Health has been caring for the community for more than 50 year. In 1966, we established our first medical center. Two years later in 1968, UC San Diego School of Medicine opened for business. Today, UC San Diego Health is the only academic health system in the San Diego region and is widely recognized as one of the premier health care systems in the United States.
Previous Role:
Company Name: UC San Diego Health
Job Title: Chief Medical Information Officer-Ambulatory
Start Date: July 2016