Chief Information Security Officer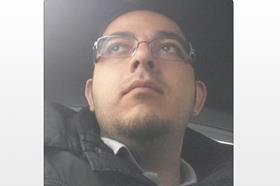 I am an innovative and strategic bilingual Executive with 15+ years of experience in international IT in a variety of industries. I identify the best technologies and practices available to determine the top standards for deployment of systems and platforms. I am adept in desktop and server architecture, capacity analysis, and availability to new environments with a constant focus on security. I expertly align priorities with enterprise and divisional strategy. I am highly analytical and able to rapidly build expertise, discover high return opportunities and cultivate productive relationships with cross-functional teams, senior leaders, and key stakeholders. I engage appropriate resources, provides guidance, and training to drive efficient completion of large-scale initiatives and projects.
Current Role
Company Name: AXA
Job Title: Chief Information Security Officer
Start Date: March 2022
Company Industry: Insurance
Location: Madrid, Community of Madrid, Spain
We always start with our customers. As one of the largest global insurers, our purpose is to act for human progress by protecting what matters. Protection has always been at the core of our business, helping individuals, businesses and societies to thrive. And AXA has always been a leader, an innovator, an entrepreneurial company, fostering progress in all its dimensions. Our purpose also links back to the Group's roots. From the outset, AXA has been committed to acting as a force for collective good. From solidarity-based actions with AXA Hearts In Action to work on prevention issues with the AXA Research Fund and the fight against climate change, AXA has always been attentive to its social environment and embraced its responsibility as an insurer: responsibility for taking action upstream in order to better understand risks, with one goal in mind: to ensure better protection.
Previous Role:
Company Name: AXA
Job Title: Digital Security Officer
Start Date: January 2022