Chief Technology Officer and Head of Engineering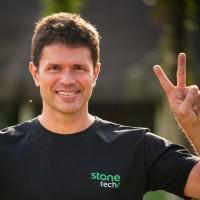 I'm currently a Technical Fellow and Corporate Vice President at Microsoft, where I work as the chief architect for Azure compute and I lead the Azure efficiency team. I work on several projects including container allocator, power management, and Resource Central, a machine learning infrastructure for resource management. In my previous roles at Microsoft, I worked on the production infrastructure for Bing and in several Bing Ads projects, including both ads infrastructure and relevance. I'm an ACM Distinguished Member and an IEEE Senior Member. I've more than 30 issued patents (and many others filed) and more than 50 published papers. I've been in several program committees over the years, including SIGIR, WWW, WSDM, KDD, and CIKM. See my full resume with complete publication list at http://fontoura.org.
Current Role
Company Name: Stone
Job Title: Chief Technology Officer and Head of Engineering
Start Date: June 2022
Company Industry: Information Technology & Services
Location: Boca Raton, Florida, United States
Brazilian and entrepreneurial, Stone was born and grew based on a belief: the customer is not always right. The customer IS the reason. It was for him that the work began, in 2012. And it is for him that the work never ends.
In 2018, we went public on the New York Stock Exchange. And do you know who was there with us? Our first client, Mineiro. It's simple: here, success can only be a consequence of serving business owners well.
Today, we are 15 thousand passionate spread across the five regions of the country, working for thousands of entrepreneurs from various segments. Therefore, we are proud to say that we are the partner of the Brazilian entrepreneur.
And even more proud to put it into practice. Every day.
Previous Company:
Company Name: Microsoft
Job Title: Technical Fellow and Corporate Vice President, Azure Compute
Start Date: December 2018