Chief Information Officer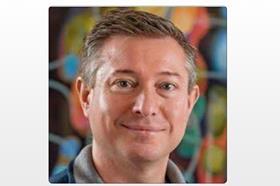 IT at LIBERTY MUTUAL: Liberty Mutual Insurance is one of the fastest-growing insurance companies in the world, recently ranked 78th on the 2015 Fortune 100 List. If you're ready to make an impact and are interested in joining a fast-paced organization focused on disrupting an industry and solving real-world problems, we provide a collaborative, flexible work environment, along with competitive rewards and incentives. Working for IT at Liberty Mutual presents opportunities to work on emerging technologies such as Cloud, Java, SAS, Microsoft.Net, global virtualization, responsive design and mobile applications.
Current Role
Company Name: Liberty Mutual Insurance
Job Title: Chief Information Officer
Start Date: March 2022
Company Industry: Insurance
Location: Fremont, New Hampshire, United States
At Liberty Mutual, we want to help you embrace today and confidently pursue tomorrow. That's why our company culture supports and champions each employee—helping you turn your passion into a rewarding profession. From comprehensive health and benefits to professional development opportunities, you'll have access to the resources you need to pursue a meaningful career in an environment focused on openness, inclusion, trust and respect.
Previous Role:
Company Name: Liberty Mutual Insurance
Job Title: VP & Senior Director, Information Technology at Liberty Mutual
Start Date: September 2016