Chief Privacy Officer, Vice President Privacy & Information Governance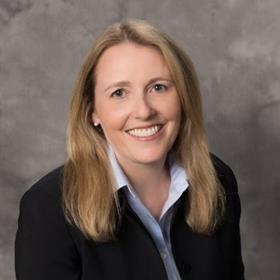 Experienced legal, data protection and privacy executive with deep knowledge of global data protection and cyber security regulations. Delivered and designed privacy programs taking into consideration business development, new technologies and innovation while considering legal, reputation and brand risk to an organization. Specialties. Privacy, Cybersecurity Strategy, Data Protection, Program Management, Building Privacy Programs, Data and Information Governance, Data Retention, Financial Services and Insurance Industries, Leader and Mentor, Certified through the IAPP as a Fellow of Information Privacy (FIP), Privacy Management (CIPM), Technologist (CIPT) and US and EU Privacy Law (CIPP/US, CIPP/E) and through ISACA as a data privacy solutions engineer (CDPSE) and the Project Management Insitute(PMI) as a Project Management Professional(PMP).
Current Role
Company Name: Hewlett Packard Enterprise
Job Title: Chief Privacy Officer, Vice President Privacy & Information Governance
Start Date: June 2022
Company Industry: Information Technology & Services
Location: New York City Metropolitan Area
HPE is the global edge-to-cloud company built to transform your business. How? By helping you connect, protect, analyze, and act on all your data and applications wherever they live, from edge to cloud, so you can turn insights into outcomes at the speed required to thrive in today's complex world.
Previous Company:
Company Name: A+E Networks
Job Title: Associate General Counsel Head of Global Privacy
Start Date: October 2020