Chief Information Officer GM South America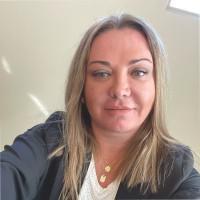 • Dynamic, highly motivated, dedicated and proactive senior manager with proven year-over-year success representing customer needs and goals within General Motors.
• Bilingual professional with well-developed technical skills and expert project management abilities to guide full-cycle project planning and implementation with focus on quality.
• Effective analyst, problem-solver, and communicator, able to forge solid relationships with upper-level executive leaders, team members, and colleagues, building collaborative relationships to achieve customer and program goals.
Specialties: Strategic Planning & Execution Relationship Building & Management Program Management & Audit Change Management Reengineering Migrations Collaborative Decision Making New Business Development Metrics, Monitoring, & Solutions Project & Delivery Methodologies Quality Testing & Assurance SAS 70
Current Role
Company Name: General Motors
Job Title: Chief Information Officer GM South America
Start Date: June 2022
Company Industry: Automotive
Location: Pflugerville, Texas, United States
General Motors' vision is to create a world with Zero Crashes, Zero Emissions and Zero Congestion, and we have committed ourselves to leading the way toward this future. Today, we are in the midst of a transportation revolution, and we have the ambition, the talent and the technology to realize the safer, better and more sustainable world we want. As an open, inclusive company, we're also creating an environment where everyone feels welcomed and valued for who they are. One team, where all ideas are considered and heard, where everyone can contribute to their fullest potential, with a culture based in respect, integrity, accountability and equality. Our team brings wide-ranging perspectives and experiences to solving the complex transportation challenges of today and tomorrow.
Other Active Role:
Company Name: General Motors
Job Title: IT Director
Start Date: April 2022
Previous Company:
Company Name: General Motors
Job Title: Digital Marketing Delivery Lead
Start Date: April 2021