Data Protection Officer / Functionaris Gegevensbescherming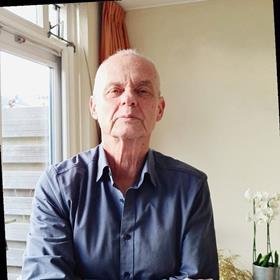 Lawyer with broad experience in the practice of privacy law (AVG/UAVG) and information law. CIPP/E certified. Member IAPP.
Current Role
Company Name: Hogeschool van Arnhem en Nijmegen
Job Title: Data Protection Officer / Functionaris Gegevensbescherming
Start Date: February 2022
Company Industry: Higher Education
Location: Amsterdam Nieuw-West, North Holland, Netherlands
Quality and a good reputation: that is the strength of HAN. From the campuses in Arnhem and Nijmegen, we provide more than 80 bachelor's and master's programs for more than 31,000 students. The synergy between education, the professional field, research and society is an important point of attention.
HAN invests in education and research, and provides a wide range of courses and a wide variety of courses (full-time, part-time, dual or individual). We provide applied research from lectorates. In addition, we focus on companies, institutions and organizations with advice, refresher courses, training and (post-graduate) courses.
HAN has emphatically put itself on the map as a higher education institution with good education and applied research. In recent years, this has resulted in high satisfaction scores, strong growth and a significantly increased bond with our environment. Maintaining this basic strength is objective number 1.
Previous Company:
Company Name: Hogeschool Rotterdam
Job Title: Senior Legal Advisor / Chief Privacy Officer CIPP/E
Start Date: February 2014