Chief Information Officer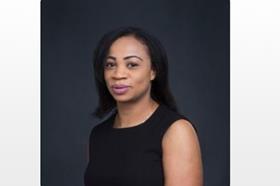 Transformation assurance and programme delivery capabilities to reduce the risk of project failure within ever-more complex and challenging regulatory and business critical change environments. Expertise in project management, change management, agile methodologies, budgeting and regulatory compliance, as well as technical expertise with specific technologies such SAP and Trade Marketing systems. I develop the strategies and initiatives needed to successfully implement transformation as well as lead process and people change, in a complex cross-functional organisation, balancing strategic and tactical approaches - acts as the Engagement Leader / Programme manager leading project teams and being responsible for senior level liaison; and taking responsibility for the overall quality of deliverables. Having managed multiple £multimillion projects concurrently over several geographies, I co-ordinate all key streams simultaneously, coaching my virtual and site direct reports and stakeholder teams to understand the roadmap, user requirements, release (schedules), and how to avoid / mitigate risks, issues, and downtime. Additionally, I am skilled at helping businesses manoeuvre through complex legal, fiscal and regulatory environments to ensure governance while nurturing collaborative key stakeholder relationships up to board level. My expertise in systems' integration during complex infrastructure migrations where I am required to simultaneously assess legacies, evaluate the usability / feasibility of individual assets and their migration is the value I bring to any business.
Current Role
Company Name: Life Healthcare
Job Title: Chief Information Officer
Start Date: March 2022
Company Industry: Hospital & Health Care
Location: London, England, United Kingdom
The Life Healthcare Group is a key role-player in the South African healthcare sector and is listed on the Johannesburg Stock Exchange (JSE). Our primary business is private acute hospital care. With 63 healthcare facilities, our group has one of the most extensive footprints in southern Africa. Life Healthcare is the first and only hospital group to have achieved multi-site ISO 9001 certification. Our international division includes the Group's investment in Max Healthcare, an acute care hospital business in India and Scanmed Multimedis, a leading healthcare provider in Poland.
Previous Company:
Company Name: Virgin Media O2
Job Title: Portfolio CIO - Employee and Shared Services
Start Date: March 2020