Nordic Chief Legal & Chief Compliance Officer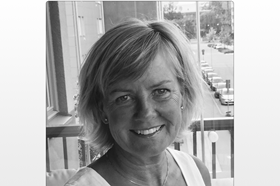 New experience with broader second line role with increased responsibility for monitoring the work with risk management, risk assessments and internal control. Former experience from Corporate Lawyer with a demonstrated history of working in the financial services industry. Strong legal professional skilled in Portfolio Management, Negotiation, Risk Management, Business Development, and Dispute Resolution.
Current Role
Company Name: Teleperformance
Job Title: Nordic Chief Legal & Chief Compliance Officer
Start Date: March 2022
Company Industry: Outsourcing/Offshoring
Location: Greater Uppsala Area
We are the worldwide leader in outsourced omnichannel customer experience management. Teleperformance connects the biggest and most respected brands on the planet with their customers by providing customer care, technical support, customer acquisition, digital solutions, analytics, back-office and other specialized services to ensure consistently positive customer interactions.
Other Active Role:
Company Name: Lowell Sverige AB
Job Title: Regional Head of Compliance/Data Protection Officer
Start Date: July 2019
Previous Role:
Company Name: Lowell Sverige AB
Job Title: National Risk and Compliane Officer
Start Date: August 2018