Chief Information Security Officer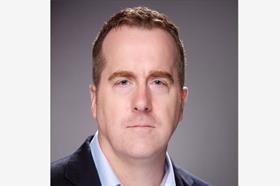 I have fought wars on both the physical and cyber battlefields. My passion lies in building customized cyber security programs for global Fortune 500 corporations. In my twenty-one year career, I have effectively led very talented teams as a CISO, CIO, (Interim) CSO, and Corporate Officer, which culminated in winning the North American Information Security Executive of the Year award, as well as the Top 100 CISOs Award. I am certified as a Boardroom Qualified Technology Expert (Digital Directors Network) and hold the CISSP certification. I possess a Masters of Business Administration degree from the University of Arkansas and a Masters of Science in Information Assurance from Norwich University. I have been published in well respected industry magazines, contributed to books, and am a guest speaker on cyber security podcasts (go to 'Accomplishments' section to hear them). As an active participant in industry events, I serve on Advisory Boards and present at multiple international security conferences and trade shows. In my spare time, I write children's books on cyber security to protect kids online. I have served as an Adjunct Professor of Cyber Security and Guest Lecturer at large universities such as the University of Arkansas, Tulane University, SMU, and Middle Tennessee State University. I honorably served in the United States Marine Corps and am a combat veteran of Operation Desert Storm/Operation Desert Shield.
Current Role
Company Name: Newell Brands
Job Title: Chief Information Security Officer
Start Date: March 2022
Company Industry: Consumer Goods
Location: Estero, Florida, United States
Newell Brands (NASDAQ: NWL) is a leading global consumer goods company with a strong portfolio of well-known brands, including Rubbermaid®, Paper Mate®, Sharpie®, Dymo®, EXPO®, Parker®, Elmer's®, Coleman®, Marmot®, Oster®, Sunbeam®, FoodSaver®, Mr. Coffee®, Rubbermaid Commercial Products®, Graco®, Baby Jogger®, NUK®, Calphalon®, Contigo®, First Alert®, Mapa®, Spontex® and Yankee Candle®. Newell Brands' beloved, planet friendly brands enhance and brighten consumers lives at home and outside by creating moments of joy, building confidence and providing peace of mind.
Other Active Role:
Company Name: Novel Security
Job Title: Chief Creative Officer & CEO
Start Date: March 2017
Previous Company:
Company Name: Hertz
Job Title: Vice President & Chief Information Security Officer
Start Date: May 2020