Global Chief Data & Cybersecurity Officer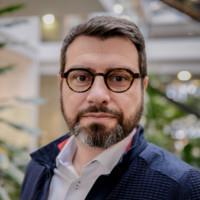 Having worked at ADEO for over 13 years, Laurent is now the Global Chief Data & Cybersecurity Officer.
Current Role
Company Name: ADEO
Job Title: EVP Chief Technology & Strategic Sourcing Officer
Start Date: January 2022
Company Industry: Retail
Location: Greater Lille Metropolitan Area
ADEO's home-improvement business platform meets a range of needs: renovations, DIY, decoration, and kitchen-fitting, etc. Every day, we, ADEO's 150,000 employees, make your housing projects possible. We're driven by a shared sense of purpose: to feel useful. Useful to ourselves, to others and to the world. We are the European DIY leader and the 3rd largest DIY market player in the world. Our 1000 shops are located in 20 countries serving 500 millions inhabitants and professionals. We provide efficient and positive home-improvement solutions for individuals and professionals.
Previous Role:
Company Name: ADEO
Job Title: Global Chief Data Officer
Start Date: September 2020