Chief Information Officer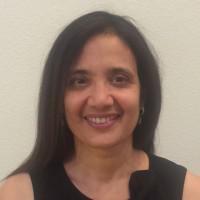 I am an IT Executive with over 20 years of leading development, deployment and support of global enterprise solutions. I am currently the Chief Information Officer at Pure Storage. I have responsibility for driving a technology enabled business transformation - setting overall strategy and defining and executing the roadmap for the Technology Infrastructure and Business Applications (Including NetSuite, Salesforce, Workday and ServiceNow). As Group Vice President in Oracle's Applications IT group, I was responsible for setting the strategy and leading the internal enterprise applications transformation to the Oracle cloud. I built and led a 700+ person global organization based in 10 countries across Americas, Asia Pacific and Europe serving the strategic needs of multiple lines of business including Finance, Consulting, Support, Sales and HR delivering 200+ projects a year.
Current Role
Company Name: Pure Storage
Job Title: Chief Information Officer
Start Date: June 2022
Company Industry: Computer Software
Location: San Francisco Bay Area
Pure Storage (NYSE:PSTG) helps innovators uncomplicate data storage, forever. Our data solutions enable SaaS companies, cloud service providers, and enterprise and public sector customers to deliver real-time, secure data to power their mission-critical production, DevOps, and modern analytics environments in a multi-cloud environment. One of the fastest growing enterprise IT companies in history, Pure Storage enables customers to quickly adopt next-generation technologies, including artificial intelligence and machine learning, to help maximize the value of their data for competitive advantage. And with a Satmetrix-certified NPS customer satisfaction score in the top one percent of B2B companies, Pure's ever-expanding list of customers are among the happiest in the world.
Previous Role:
Company Name: Pure Storage
Job Title: Vice President, IT Applications
Start Date: March 2022