Chief Information Officer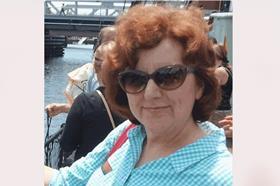 My passion is to understand business needs, anticipate what's next, help organizations understand the importance of creating and maintaining an innovation ecosystem, and navigate the changes we face everyday. I am a multi-faceted professional with a strong background in the energy, software, and medical industries, and have led and contributed to teams in the areas of information technology, sales and operations, engineering, agile software development, enterprise content management, technical writing, quality assurance, and customer support. I specialize in building business relationships, as that is the key to success in any role. I consider myself a lifelong learner, holding certifications that include PMP, PSM1, BRMP, CSCP, ERMM, CSQE and ICP. I'm currently enrolled in Stanford University's Entrepreneurship and Innovation Certificate program.
Current Role
Company Name: Veolia North America
Job Title: Chief Information Officer
Start Date: March 2022
Company Industry: Environmental Services
Location: Greater Houston
Veolia North America helps customers address environmental and sustainability challenges in energy, water and waste. We know our planet's natural resources are limited and demands are increasing. Our mission is to resource the world. Helping develop access to resources — while preserving and replenishing those resources — is what we do at Veolia.
Previous Role:
Company Name: Veolia North America
Job Title: Director, Business Relationship Management - Industrial/IS&T
Start Date: December 2018