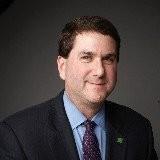 Experienced Chief Compliance Officer with a demonstrated history of success across the Financial Services industry. Strong sales professional skilled in Portfolio Management, Risk Management, Commercial Lending, Banking, and Securities and Banking Regulatory Management and Oversight.
After initially retiring in March 2020, Kevin is now back to work as the Chief Compliance Officer for CalPERS.
Current Role
Company Name: CalPERS
Job Title: Chief Compliance Officer
Start Date: February 2022
Company Industry: Government Administration
Location: Rocklin, California, United States
For more than eight decades, CalPERS has built retirement and health security for state, school, and public agency members who invest their lifework in public service. Our pension fund serves more than 2 million members in the CalPERS retirement system and administers benefits for more than 1.5 million members and their families in our health program, making us the largest defined-benefit public pension in the U.S.
Previous Company:
Company Name: Citizens Bank
Job Title: Senior Director of Compliance - Retail & Commercial Securities Affiliates
Start Date: October 2015