Chief Information Officer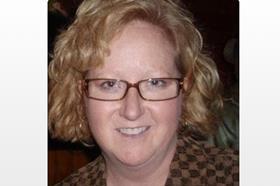 Kerri has recently become the Chief Information Officer at Visiting Nurse Association of Florida.
Current Role
Company Name: Visiting Nurse Association of Florida
Job Title: Chief Information Officer
Start Date: March 2022
Company Industry: Hospital & Health Care
Location: Stuart, Florida, United States
The Visiting Nurse Association of Florida is a Medicare certified, non-profit, home healthcare agency. Over the 40 years VNA of Florida has been in operation, our organization has proudly received esteemed national recognition and accepted many industry awards thanks to consistent high customer service ratings we have received from our home health patients. Our history of excellence in customer service and our established compassion in caring for patients is what distinguishes VNA of Florida from other home health agencies.
Previous Role:
Company Name: Visiting Nurse Association of Florida
Job Title: Chief Operating Officer
Start Date: June 2020