Chief Information Officer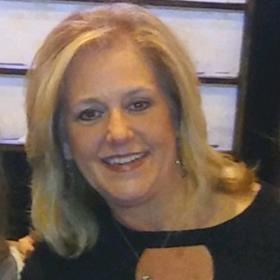 Successful in a diverse range of functions and responsibilities including; adaptable to quick changing environments; ability to multi- task; working as well independently or in a team setting; building and maintaining strong professional relationships in the health care field; proficient with EMR E-clinical works, Advanced MD and Practice Fusion; understanding of ICD-10, CPT and HCPCS codes; familiar with Medicare and Medicaid regulations as well as private insurance; demonstrating proficiency in Microsoft Excel, Outlook, Power Point and Word: striving to keep business costs low while increasing productivity of the company; making crucial decisions in a fast-paced environment.
Current Role
Company Name: Samaritan Healthcare
Job Title: Chief Information Officer
Start Date: June 2022
Company Industry: Hospital & Health Care
Location: McDonough, Georgia, United States
All of us, for each of you, every time. Together, inspiring health communities.
Founded in 1947, Samaritan Healthcare is a multifaceted health care organization located in Moses Lake, Washington. Originally organized as Grant County Public Hospital District No. 1, Samaritan is committed to improving the health and well-being of the people of the Columbia Basin. In addition to our 50-bed hospital facility, Samaritan owns and operates two clinics; the Samaritan Clinic on Pioneer and Samaritan Clinic on Patton.
Our medical services include Urgent Care, Family Medicine, Obstetrics & Gynecology, Podiatry, Urology, Gastroenterology, Pain Management, Physical Therapy, Orthopaedics, Cardiac and Pulmonary Rehab Rehab.
Other Active Roles:
Company Name: Berry's Business Solutions, LLC
Job Title: Sales and Business Development Manager
Start Date: May 2016
Previous Company:
Company Name: Affinity Hospice/ Bridgeway Hospice and Palliative Care
Job Title: Community Liaison
Start Date: August 2017