Chief Information Officer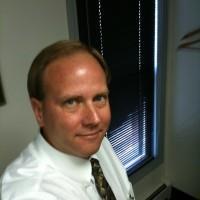 Experienced people-oriented IT executive with a proven track record of organizational leadership, strategic planning, contract negotiations, vendor relations, project management, and staff mentoring. Cited as achieving team focused accomplishments with effective communication at all levels in the organization. History of building highly motivated, competent and customer service-oriented staff.
Current Role
Company Name: Golden Valley Memorial Healthcare
Job Title: Chief Information Officer
Start Date: February 2022
Company Industry: Hospital & Health Care
Location: Watertown, New York, United States
Golden Valley Memorial Healthcare (GVMH) is a leading rural healthcare organization dedicated to providing compassionate, friendly, quality care for patients close to home. With GVMH, you have convenient access to highly trained medical specialists that provide a full range of services, including specialized areas such as cardiology, oncology, ophthalmology, orthopedics, urology and more. GVMH also has a high-tech 56-bed Hospital, 24/7 emergency department, four multi-specialty physician clinics, outpatient clinic and cancer center to meet the healthcare needs for west central Missouri.
Previous Company:
Company Name: Samaritan Medical Center
Job Title: Vice President and Chief Information Officer
Start Date: January 2018