Chief Administrative Officer & Chief Compliance Officer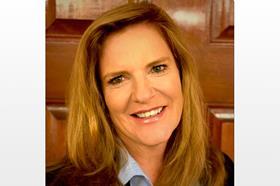 Twenty nine years experience in the healthcare industry in Nashville. Well versed in the nuances of the healthcare industry as well as healthcare law, compliance and ethics. Excellent leader, talented speaker and trainer. Prior experience as senior legal expert responsible for employment with a keen ability to relate to employees as well as understand the needs of management. Excellent resource for all management levels including investigations and training. Extensive understanding of healthcare regulatory, compliance and ethics matters within healthcare organizations at both public and private companies.
Current Role
Company Name: American Addiction Centers
Job Title: Chief Administrative Officer & Chief Compliance Officer
Start Date: March 2022
Company Industry: Hospital & Health Care
Location: Nashville Metropolitan Area
American Addiction Centers (AAC) is a nationwide, leading provider of substance abuse treatment, offering a full continuum of care. We take a holistic approach to addiction treatment — by addressing each client as a whole person. We work to consider how factors such as an individual's lifestyle, environment, health, and co-occurring mental health disorders may play a part in his or her addiction to drugs or alcohol. We use evidence-based treatment approaches to help individuals struggling with substance use and co-occurring mental health disorders to overcome daily struggles and establish a healthy lifestyle.
Other Active Roles:
Company Name: American Addiction Centers
Job Title: Chief Legal Officer & Chief Compliance Officer
Start Date: April 2020 & January 2019
Previous Company:
Company Name: Diversicare Healthcare Services Inc.
Job Title: Sr. VP, Senior Counsel, Chief Compliance Officer
Start Date: July 2018