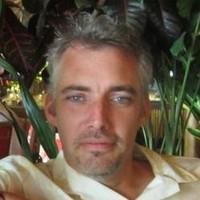 As employee #373 at Workday, Kalan has played a role in many Workday customer success stories. Over the past 10 years, he's brought a Workday message of innovation and customer focus to a global audience . These include an early adopter with 300 employees, a complex international company with 88,000 employees paying people in 100 countries, and Canada's largest private employer with over 220,000 employees. Kalan brings a unique perspective on information technology, given his Workday tenure, and his prior decade-long tenure with a legacy vendor; he is particularly passionate about all things machine learning, AI, strategy security, integration, and how innovation is the key building block for the future of work.
Current Role
Company Name: Workday
Job Title: Chief Technology Officer - North America
Start Date: June 2022
Company Industry: Computer Software
Location: British Columbia, Canada
Workday is a leading provider of enterprise cloud applications for finance, HR, and planning. Founded in 2005, Workday delivers financial management, human capital management, and analytics applications designed for the world's largest companies, educational institutions, and government agencies. Organizations ranging from medium-sized businesses to Fortune 50 enterprises have selected Workday.
Previous Role:
Company Name: Workday
Job Title: Managing Partner, Western Canada
Start Date: February 2020