Chief Information Security Officer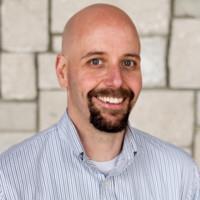 Information Security professional, architect, leader, and speaker. I have completed several certifications including, MCSA, MCITP, CCENT, Security+, C|EH, CPT, GSEC, CISSP, and GCCC. Strengths include running information security programs, creating secure solutions, working with business leaders to enable business objectives responsibly, communicating the value and successes of security programs to senior leadership, audit committees, and board members.
Current Role
Company Name: naviHealth
Job Title: Chief Information Security Officer
Start Date: January 2022
Company Industry: Hospital & Health Care
Location: Spring Hill, Tennessee, United States
Since 2012, naviHealth has been a trusted partner for the nation's top health plans, health systems, post-acute care providers, and at-risk physician groups navigating the shift from volume to value. naviHealth's high-touch, proven care model fully supports patients from pre-acute through to the home. With naviHealth, patients can enjoy more days at home, and healthcare providers and health plans can significantly reduce costs specific to unnecessary care and readmissions.
Previous Role:
Company Name: naviHealth
Job Title: Director of Iinformation Security
Start Date: February 2020