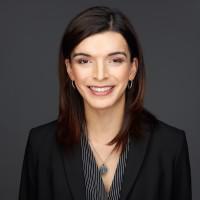 Julie is now the CTO, Federal at Sophos.
Current Role
Company Name: Sophos
Job Title: CTO, Federal
Start Date: June 2022
Company Industry: Computer Software
Location: Ashburn, Virginia, United States
Cybersecurity delivered. Sophos is a worldwide leader in next-generation cybersecurity, protecting more than 500,000 organizations and millions of consumers in more than 150 countries from today's most advanced cyberthreats. Powered by threat intelligence, AI and machine learning from SophosLabs and SophosAI, Sophos delivers a broad portfolio of advanced products and services to secure users, networks and endpoints against ransomware, malware, exploits, phishing and the wide range of other cyberattacks. Sophos provides a single integrated cloud-based management console, Sophos Central – the centerpiece of an adaptive cybersecurity ecosystem that features a centralized data lake that leverages a rich set of open APIs available to customers, partners, developers, and other cybersecurity vendors.
Previous Role:
Company Name: Sophos
Job Title: Senior Director Application Security
Start Date: September 2021