Chief Information Officer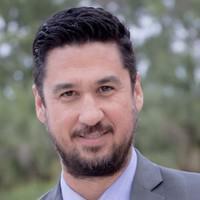 Practicing servant leadership, taking risks, & empowering my teams to be bold as we all work towards our common objectives of maximizing growth, optimizing value, and enabling customer delight.
Current Role
Company Name: Iron Mountain
Job Title: Chief Information Officer
Start Date: June 2022
Company Industry: Information Technology & Services
Location: Winter Garden, Florida, United States
Iron Mountain Incorporated (NYSE: IRM) is a global leader in innovative storage, asset lifecycle management, and information management services. With over 70 years of experience serving more than 95% of the Fortune 500 and 225,000 companies worldwide, Iron Mountain helps customers CLIMB HIGHER™ to transform their businesses. Through a range of services including digital transformation, data centers, secure records storage, information management, asset lifecycle management, secure destruction, and art storage and logistics, Iron Mountain helps businesses unlock value and intelligence from their stored digital and physical assets at speed and with security while supporting their sustainability goals.
Previous Role:
Company Name: Iron Mountain
Job Title: VP, Enterprise Architecture & Platforms
Start Date: September 2019