Chief Information Security Officer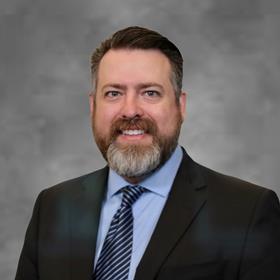 Joseph has recently become the Chief Information Security Officer for UW Medicine.
Current Role
Company Name: UW Medicine
Job Title: Chief Information Security Officer
Start Date: February 2022
Company Industry: Hospital & Health Care
Location: Seattle, Washington, United States
UW Medicine is an integrated clinical, research and learning health system with a single mission to improve the health of the public. Nearly 29,000 UW Medicine faculty, non-faculty practitioners and staff work to improve health for all people through excellence in clinical, research and education/training programs. With these integrated programs, UW Medicine health professionals provide the most up-to-date care for each individual patient, lead one of the world's largest and most comprehensive medical research programs, and provide innovative learning programs for students, trainees, and practitioners in the health professions. As the only comprehensive clinical, research and learning health system in the five-state WWAMI (Washington, Wyoming, Alaska, Montana, Idaho) region, UW Medicine provides a higher degree of healthcare, ranging from primary and preventive care to the most highly specialized care for the most complex medical conditions.
UW Medicine is a family of organizations (some public and some private nonprofit) that are operated or managed as part of an integrated health system. For more information, visit: https://www.uwmedicine.org/about/the-uwmedicine-family
Previous Company:
Company Name: Spectrum Health
Job Title: Deputy Chief Information Security Officer
Start Date: April 2018