Chief Information Security Officer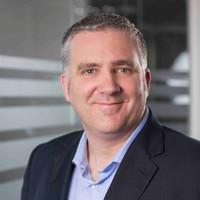 Proven success leading strategic and tactical global technology operations in commercial and corporate sectors while achieving maximum strategic impacts with minimum resource expenditures. Collaborative leader focused on continuous improvement of service management and DevOps through the implementation of best practice frameworks and methodologies. Drives business transformations including IT service transitions, IT strategies, digital transformations, technology roadmaps, Software development, outsourcing, and launching high-quality secure IT services. Influential communicator able to explain complex ideas across all levels of the organization. Recognized for expert knowledge in: ERP, Cyber / IT Security, Vendor / Supplier Negotiations, IT Operational Management, Disaster Recovery, High Availability, CRM, Business Transformation, and Service Management.
Current Role
Company Name: Mitie
Job Title: Chief Information Security Officer
Start Date: June 2022
Company Industry: Facilities Services
Location: London, England, United Kingdom
Founded in 1987, Mitie is the UK's leading facilities management and professional services company. We offer a range of specialist services including Security, Engineering Services, Cleaning, Landscaping, Energy and Property Consultancy, Property Maintenance, and Custody Support Services. Mitie employs 77,500 people across the country, looking after a large, diverse, blue-chip customer base, from banks and retailers, to hospitals, schools and government offices. We take care of our customers' people and buildings, by delivering the basics brilliantly and by deploying advanced technology. We are pioneers in the Connected Workspace, using smart analytics to provide valuable insight and deliver efficiencies to create outstanding work environments for customers.
Previous Role:
Company Name: Mitie
Job Title: Head of Information Security
Start Date: May 2019