Chief Information Officer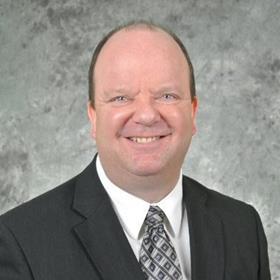 A proven IT Professional with significant experience in the manufacturing sector and international organizations. Strong expertise in the functional and technical management of ERP and business application systems. Excellent communication and management skills, varying from managing or working in distributed, cross-functional teams to liaising with executive management. Proven skills in aligning IT organizations and processes with strategic business goals. Significant international experience, including an assignment in Germany and regular travel to Mexico, Europe and South America. Solid experience with IT Operations such as data centers, disaster recovery and business continuity. Competencies include: • Strategic Planning • ERP Implementations/Support (SAP and QAD) • Shop Floor Processes • Project Management • Due Diligence/Transition Services • Matrixed Teams • Organizational Planning and Development • Team Building and Leadership • Customer and Supplier Relations • Budget and Controlling • IT Operations • International Operations • Professional Services and Delivery
Current Role
Company Name: PVS Chemicals
Job Title: Chief Information Officer
Start Date: June 2022
Company Industry: Chemicals
Location: Livonia, Michigan, United States
PVS Chemicals enables our world through the safe and reliable delivery of chemistry, either created by us or sourced from partners.
Family owned since 1945, the PVS team continues to deliver sustainable solutions for the daily lives of our customers, suppliers and communities. We're Headquartered in Detroit, Michigan and we have manufacturing plants and distribution facilities located throughout North America, Europe, and Asia.
PVS is recognized for its ability to deliver a diversified chemical product line with solid experience in manufacturing and sourcing to support daily needs and a sustainable future.
Previous Role:
Company Name: PVS Chemicals
Job Title: Vice President of Information Technology
Start Date: March 2020