SVP, Chief Compliance Officer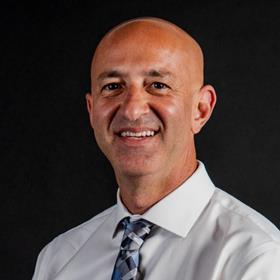 A results-driven and adaptable professional with extensive experience in the mortgage lending and servicing industries. Experienced in leading the delivery of high-end legal advice to enhance organizational compliance, improve profitability, and minimize risk exposure. Highly skilled in managing projects and overseeing legal due diligence for federal and state regulatory change, as well as managing CFPB, state, and agency examinations and audits. Excel at identifying and monitoring emerging legal developments and key concerns relating to ventures under pursuit, in addition to conducting thorough research to efficiently resolve diverse legal issues. Dedicated team player with a collaborative leadership style, fostering relationships among colleagues, outside counsel, federal and state regulators, and business units to deliver optimal results. Build and lead top-performing teams that deliver high-caliber guidance, training, and support. I add strong value to an organization by: - Bringing first class critical thinking abilities - designing and leading the efficient implementation of high-end compliance programs and managing compliance issues; - Integrating robust regulatory controls and industry best practices through years of legal experience; - Partnering with business unit executives to formulate and implement compliance policies, procedures, and processes; and - Using interpersonal dexterity and executive influencing skills to build relationships with a wide range of stakeholders, staff, industry groups, and government. My areas of expertise include: Regulatory Compliance, CFPB & State Examinations, Fair & Responsible Lending and Servicing, Litigation Management, Regulatory Change, Issue & Project Management, Anti-Money Laundering, Real Estate Fraud, Team Leadership & Development, Training, Coaching & Mentorship, Strategic Planning, Process Improvement, Legal Research & Writing, and Communication & Presentation Skills.
Current Role
Company Name: Carrington Mortgage Holdings
Job Title: SVP, Chief Compliance Officer
Start Date: June 2022
Company Industry: Real Estate
Location: Irvine, California, United States
Carrington is America's home for residential real estate. The Carrington's innovative technology platform, Carrington Connects, is an end-to-end solution that enables new and current homeowners to find, finance, and make the most of their home. Combining industry expertise with innovative technology, we ensure the path to homeownership is simple and seamless for everyone.
Previous Company:
Company Name: loanDepot
Job Title: Chief Compliance Officer
Start Date: February 2021