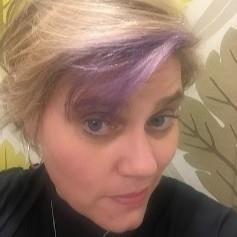 I am an experienced Legal and Compliance professional with deep subject-matter expertise in compliance, regulatory law, product development, business ethics, marketing review, and risk assessment. I am now working in Risk Management as the Operational Risk Officer for Distribution for AIG L&R. I am a seasoned and accomplished leader of people, and I have also worked as a litigation attorney and as a securities compliance specialist for a retail broker-dealer. In addition, I am a part-time student at Johns Hopkins University's School of Advanced International Studies. I expect to graduate with a Masters in Global Risk in May 2022.
Current Role
Company Name: AIG Retirement Services
Job Title: Chief Compliance Officer, VALIC
Start Date: June 2022
Company Industry: Financial Services
Location: Houston, Texas, United States
For more than half a century, AIG Retirement Services has served as a leading retirement plan provider for healthcare, government, higher education, K-12 schools and school districts, and other not-for-profit institutions.
Working together, ours is an important calling — helping your employees plan for and achieve the retirement they envision. At AIG Retirement Services, we have an unwavering commitment to helping you and your employees Envision MORE when it comes to planning for the future.
Previous Role:
Company Name: AIG
Job Title: Distribution Risk Officer
Start Date: December 2020