Chief Information Officer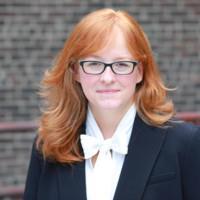 Experienced executive with a demonstrated history of innovation and delivery. Skilled in Business Process, IT Strategy, Data Warehousing, Mentoring, and Management with a Information Science and Technology (BS) from The Pennsylvania State University.
Current Role
Company Name: Bacardi
Job Title: Chief Information Officer
Start Date: January 2022
Company Industry: Wine & Spirits
Location: New York, New York, United States
Bacardi is the largest privately held spirits company in the world, producing and marketing internationally recognized spirits and wines. Bacardi was founded in 1862 in Santiago de Cuba, when Don Facundo Bacardí Massó revolutionized the spirits industry by creating the world's first light-bodied rum. Since then, our company has grown to include an impressive portfolio of more than 200 brands and labels, including BACARDÍ rum, the world's best-selling and most-awarded rum; GREY GOOSE vodka, the world's leading super-premium vodka; DEWAR'S Blended Scotch whisky, the world's most awarded blended Scotch; PATRÓN tequila, the world's highest-quality ultra-premium tequila; BOMBAY SAPPHIRE gin, the top-valued premium gin in the world; MARTINI vermouth and sparkling wines, the world's leading vermouth and the world's favorite Italian sparkling wines; CAZADORES 100% blue agave tequila, one of the most popular premium tequilas in Mexico and the United States; ERISTOFF vodka, one of the fastest-growing vodka brands in the world; and other leading and emerging brands including WILLIAM LAWSON'S®, the fastest-growing global Scotch whisky brand; and ST-GERMAIN, a super-premium elderflower liqueur.
Previous Role:
Company Name: The Estée Lauder Companies Inc.
Job Title: Vice President, Global Transformation and Interim General Manager - Bucharest, Romania
Start Date: January 2021