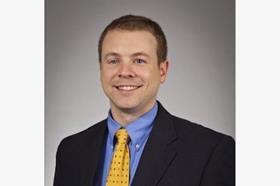 After joining as their Controller in mid-2018, Jeff has recently become the Deputy Chief Risk Officer for Northwest Bank.
Current Role
Company Name: Northwest Bank
Job Title: Chief Risk Officer
Start Date: March 2022
Company Industry: Banking
Location: Jamestown, New York, United States
If you're looking for a customer-centric, community-oriented bank, look to Northwest. We're a bank that knows how important our people are, and it shows in everything we do. From the teller who greets you at the drive-up window to the personal banker who helps you with your first home loan, we go out of our way to put our customers first. We operate across Pennsylvania, New York, Indiana and Ohio - if you're ever in our area, stop by one of our locations and speak with our friendly staff.
Previous Role:
Company Name: Northwest Bank
Job Title: Controller
Start Date: June 2018