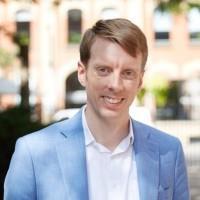 Jeff has become the Chief Technology Officer for dentalcorp.
Current Role
Company Name: dentalcorp
Job Title: Chief Technology Officer
Start Date: January 2022
Company Industry: Hospital & Health Care
Location: Canada
dentalcorp is Canada's largest network of dental practices, committed to advancing the overall well-being of Canadians by aiming to deliver the best clinical outcomes and unforgettable experiences. dentalcorp acquires leading dental practices, uniting them in a common goal: to be Canada's most trusted healthcare network. Leveraging its industry-leading technology, know-how and scale, dentalcorp offers professionals the unique opportunity to retain their clinical autonomy while unlocking their potential for future growth.
Previous Company:
Company Name: Indigo
Job Title: Vice-President, Digital Technology
Start Date: April 2019